Dubai Islamic Bank profit plunges in 2020 as impairment losses soar 158%
---
The United Arab Emirate's biggest standalone Islamic bank was hit by heavy impairment losses that dragged down profit by 38% year-on-year.
Dubai Islamic Bank on Tuesday (Feb 16) reported 3.16 billion dirhams ($0.86 billion) in profit for 2020 compared to 5.1 billion dirhams in 2019.
The bank was hit by impairment losses that soared by 158% to 4.55 billion dirhams compared to 1.76 billion dirhams in 2019.
At the same time, total income dropped by 4% to 13.12 billion dirhams versus 13.68 billion dirhams in 2019.
DIB attributed the decline in its total income to the impact of the COVID-19 pandemic on domestic economic activity.
On the balance sheet, assets climbed by 25% to 289.56 billion dirhams.
"Our deliberate shift in strategy at the height of the pandemic and strong relationships enabled us to tap into lower-risk sectors, primarily on government related lending," said CEO Adnan Chilwan, who attributed this strategy to the growth in the bank's assets.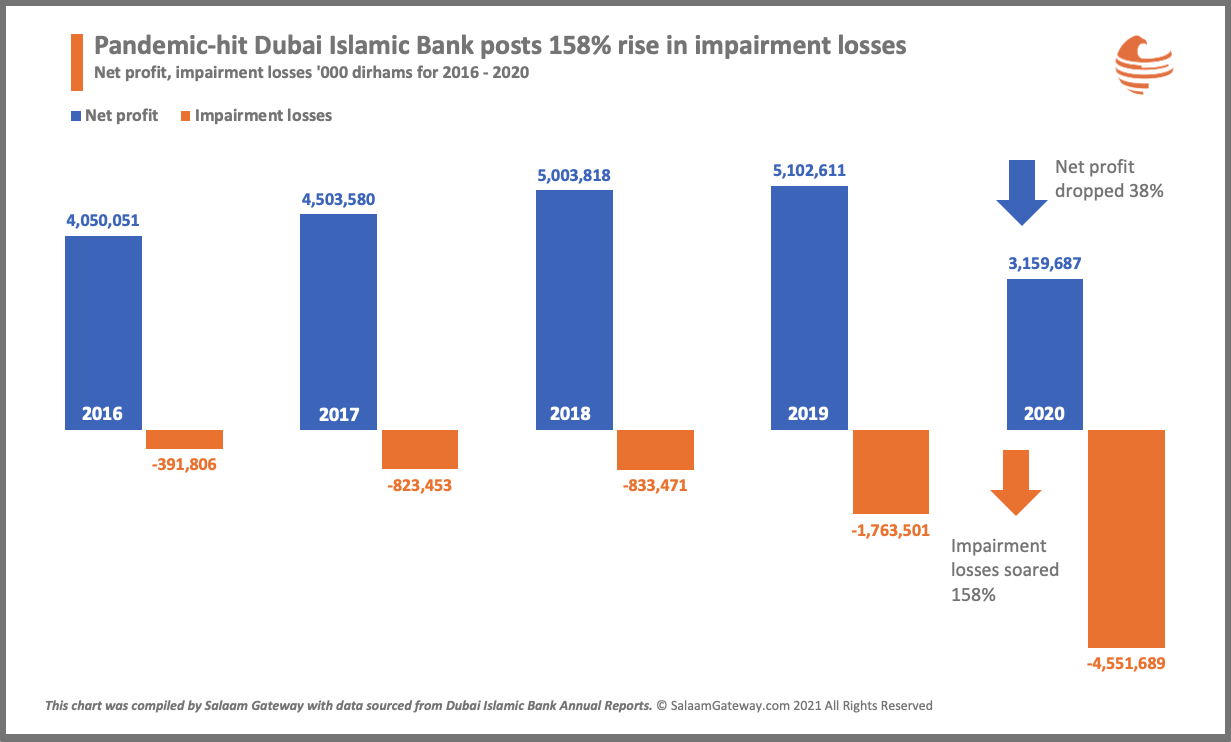 © SalaamGateway.com 2021 All Rights Reserved
---