'Regenerate': COVID-19 gives hospitality a chance to focus on sustainability
---
The COVID-19 crisis holds opportunities if seen through the lens of sustainability, said Middle East hospitality veterans at the recent Arabian Hotel Investment Conference.
"It's not just about lowering impact and being less bad. But we need to regenerate," said Eric Ricaurte, the founder and CEO of Greenview, a hospitality-centric sustainability consultancy.
The expert sees a shift in focus by including a hotel's life cycle on the sustainability agenda. Deviating from just the operational side pushes the conversation from the profit and loss statement to the balance sheet.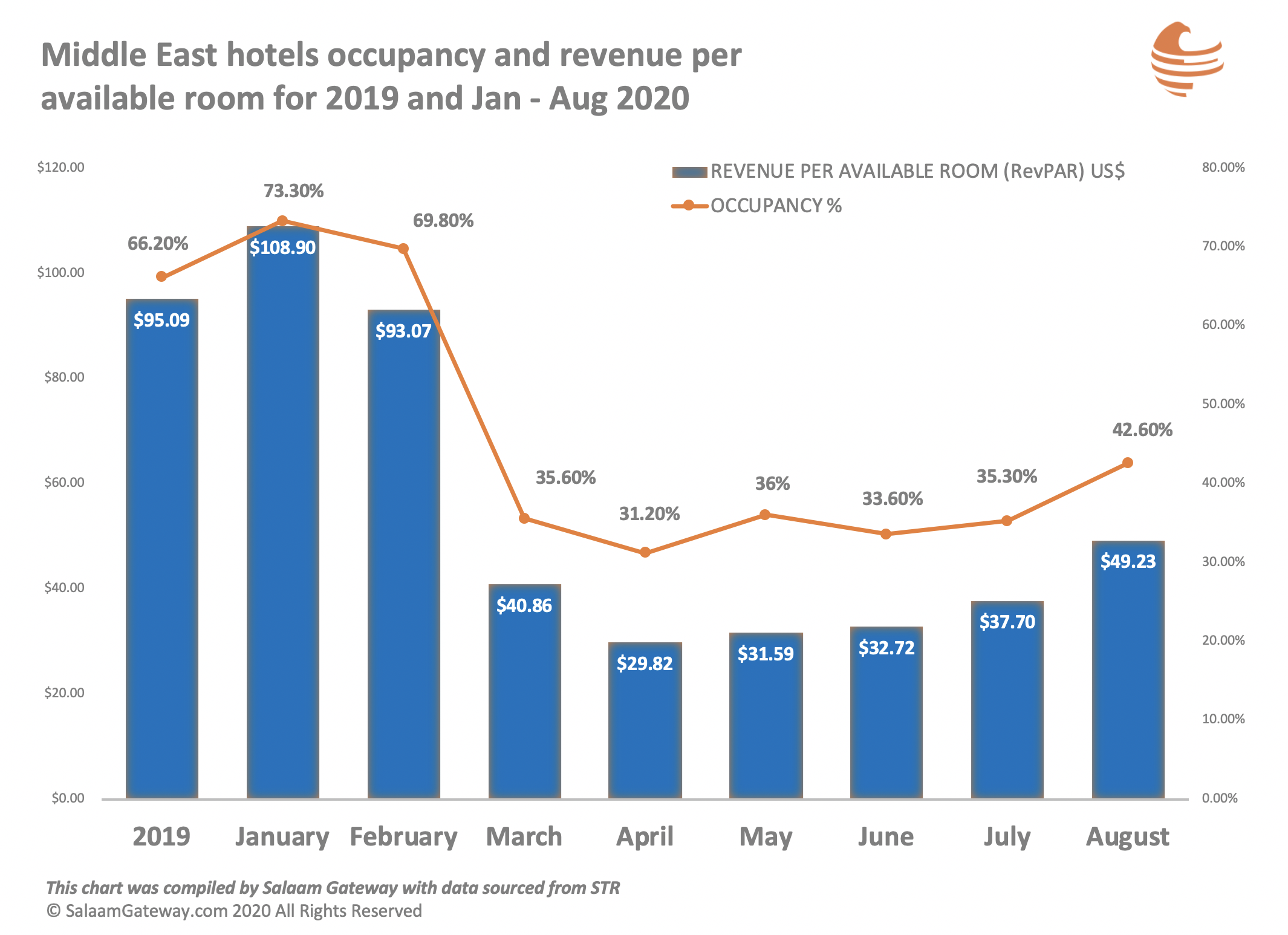 A company which embraces this shift is UAE-headquartered Majid Al Futtaim.
"Sustainability is a hugely important topic," said Khalifa Bin Braik, Majid Al Futtaim's managing director of hotels. "Back in 2017, we were the first Middle Eastern company to announce and adopt our net positive 2040 strategy."
The company's hotel business, which includes brands like Accor, Marriott, and Kempinski, was hit by a 41% drop in occupancy due to asset closures and reduced demand induced by travel restrictions and border closures.
The Group continued to aim for a positive corporate footprint despite reporting a 3% drop in revenue to 17.3 billion dirhams ($4.7 billion) and a 27% decrease in EBITDA to 1.6 billion dirhams ($0.44 billion) for the first half of 2020.
"We took advantage earlier this year, during the lockdowns, to adapt all of our hotel portfolio into LEED Platinum," Braik said about the collaboration with the international operators managing the firm's 13 hotel assets in Dubai and Bahrain.
The Leadership in Energy and Environmental Design (LEED) is a global certification program developed by the non-profit U.S. Green Building Council.
"LEED Platinum is going to be the base minimum for any future project as well," Braik added.
The certification provides independent, third-party verification that a building, home, or community was designed and built using key sustainable strategies, including site development, materials selection, and indoor environmental quality.
Asked about the return on investment, Braik said that just focusing on the cooling and water heating systems takes care of 65 to 70% energy reduction.
Besides the physical assets, labor cost is typically the single largest expense item in a hotel's profit and loss statement.
"Particularly in the Middle East, hotels have always been characterized by a high staff to room ratio with very little cross-functional positions and roles," explained Donald Bremner, managing director of Stirling Hospitality Advisors.
Bremner pointed to the low cost of labor in the Middle East as the driving factor but at the same time he also highlighted that that this is no longer the case.
"While salaries for some of the front lines may be lower than in other parts of the world, benefits packages and accommodation costs are higher," Bremner said.
OMRAN, the Sultanate of Oman's executive arm responsible for delivering the objectives of the 2040 National Tourism Strategy, addresses payroll cost by pursuing Omanisation, a policy introduced by the government in 1988 to replace foreign workers with trained Omani nationals.
In line with the national strategy, OMRAN signed a Capability Building Agreement in July with the National Training Fund to increase the Omanisation level at the company's hospitality assets from the current 40% to 50% within two years. It will identify 175 Omani job seekers with high school, diploma, and bachelor's degrees and facilitate their skills development and professional growth in a hospitality career.
During the hotel investment conference, Zoltan Kali, OMRAN's senior vice president of hospitality said that there is a strong drive from the national economy to source for labor from the local market. However, while other regional hospitality outlets implemented shared services tactics to manage cost, a lack of flexibility in job descriptions impeded OMRAN.
"We couldn't move people around within the hotel organization as and when we needed that," Kali said, hinting at labor law rigidity.
After reviewing operational structures, OMRAN identified unproductive, highly-paid staff in F&B.
"We're trying to engage even managerial-level staff to cater and provide service rather than just supervise and coordinate waiting staff."
According to Kali, most of OMRAN's 18 hotels have been open throughout the pandemic, with some having served as quarantine facilities.
"Our occupancy levels are fairly low currently, in some instances just single digits," Kali said.
"Right now, we have a 50% cap imposed by the regulator, and we cannot exceed that. All is domestic travel at this stage."
Oman is one of the countries with a more even balance between international and domestic spend, notably 58% versus 42%, according to the World Travel & Tourism Council.
The Sultanate's travel and tourism sector's growth has outpaced the overall economy over three consecutive years. In 2019, the sector enjoyed a GDP growth of 5.2% compared with just 1.3% for the overall economy.
(Reporting by Petra Loho; Editing by Emmy Abdul Alim emmy.abdulalim@salaamgateway.com)
© SalaamGateway.com 2020 All Rights Reserved
---