Saudi Arabia may bar overseas hajj pilgrims again - Reuters
---
Saudi Arabia is considering barring overseas hajj pilgrims again this year as COVID-19 cases surge globally, Reuters reported on Wednesday (May 5) citing two sources familiar with the matter.
Saudi authorities last year allowed only around 1,000 pilgrims who were resident in the country amid the pandemic. Pre-pandemic, almost 2.5 million pilgrims performed the hajj in 2019.
This year, coronavirus cases from large source countries are surging again, including India that is currently averaging over 300,000 a day. India's pilgrims typically make up the second largest group behind Indonesia, with a pre-pandemic quota of around 200,000.
A Ministry of Hajj and Umrah spokesperson told Salaam Gateway in late April the authority was monitoring the pandemic curve to make a decision on hajj 2021.
Last year the ministry did not announce its decision about hajj 2020 until June 22.
The hajj this year will start around July 17 and culminate around July 22.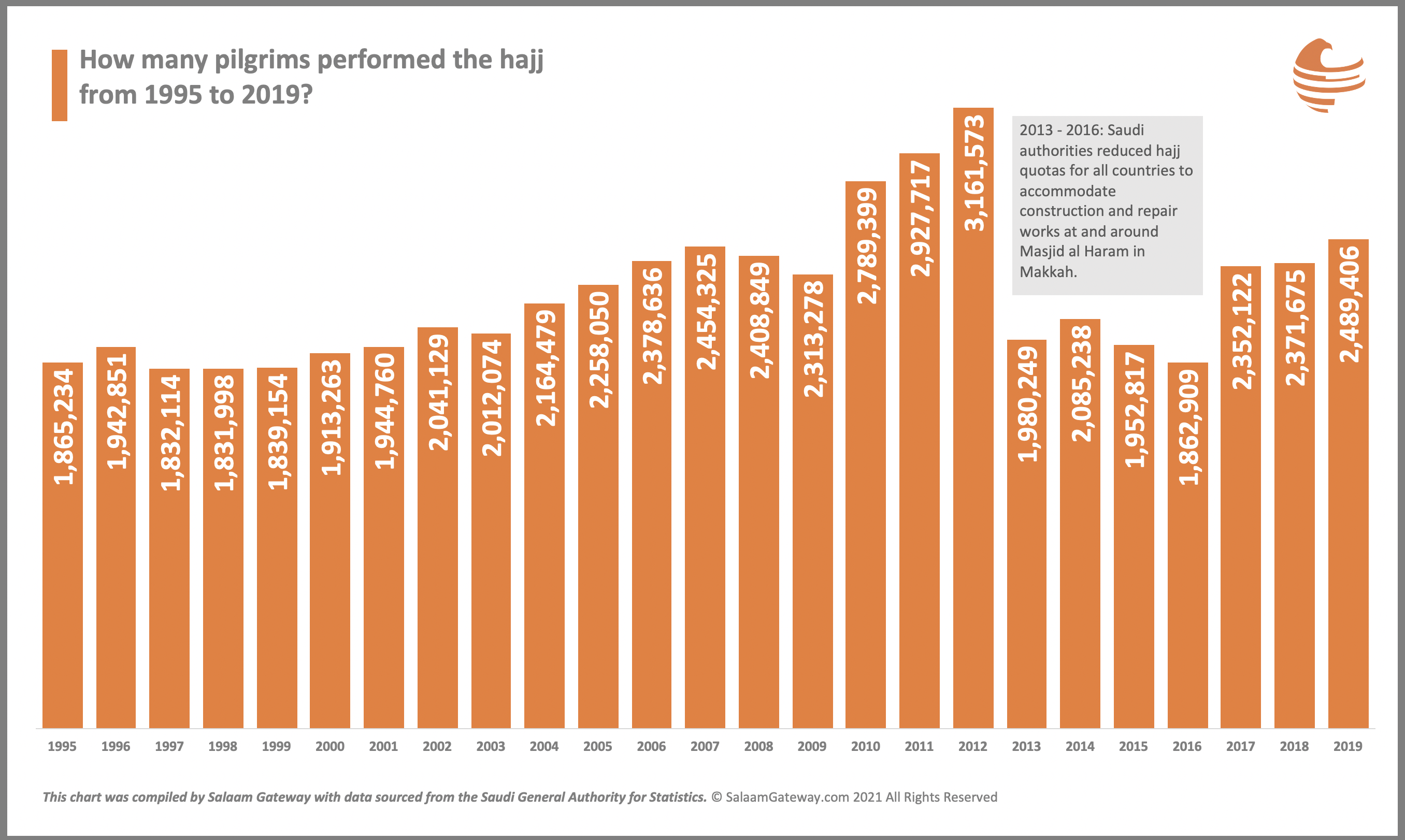 © SalaamGateway.com 2021 All Rights Reserved
---